Remember when your biggest parenting challenge was deciding between disposable diapers and cloth? (Ha.)
When you first baked those "gender reveal" cupcakes, you knew you were about to set sail on a voyage into parenthood.
Back then, it was smooth sailing: blue skies, calm waters, and entire weeks where you had nothing to do but read aloud and play. (Bliss!)
Parenting was an adventure, and the sheer excitement of it got you through those early sleepless nights.
Now seven years later…the sleepless nights have returned.
(But not for the same reasons.)
Tonight it's 11:23 and your eyes snap open…not because you're not tired. 
Your mind is working late tonight, cycling through all those family things you should be doing better. (You know what I mean.)
– The "birds and the bees" talk you know is coming because your kid "accidentally" watched a PG-13 movie at a friend's house this weekend. (Ugh.)
– That nagging feeling your older kids are turning into zombies, because their eyeballs glue themselves to any screen in a 25-foot radius.
– …and every time your kid has a birthday, you're haunted by the feeling that you have one year less to prepare them for LIFE.
The fact is, you have roughly 18 years to take your child from drooling baby to World Changer.
Responsible. Contributing. Compassionate. (No pressure or anything.)
If you feel overwhelmed with the task of navigating the storms of Christian parenting, you need to know:
You weren't meant to make this journey on your own.
Just imagine for a moment…
Connecting with

other parents

who care about

not just shielding their kids

from the "bad," but

preparing them

to navigate the world as self-governing adults

Getting practical wisdom for tackling

big issues

like homosexuality, transgenderism, consumerism, and pop culture

Creating

systems

for managing your daily family life — learning what to do about things like screen time, chores, sibling conflict, discipline…

Asking questions in a safe place, where

parents ahead of you

on the journey willingly share their wisdom and resources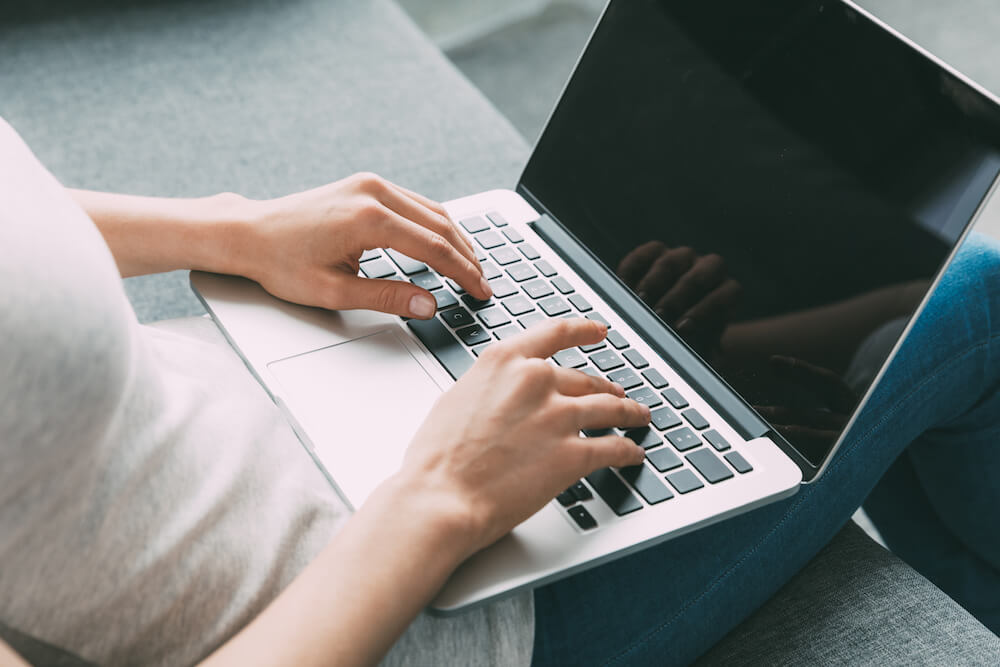 Here's the deal: Other Christian parents have faced the storms you're facing now and have come through them successfully.
So you don't need to sail through uncharted waters alone.
It turns out?
All you need to do is connect.
Introducing
The community for intentional Christian parents doing life together.
When you become a Pathfinder Parent, you'll be joining a group of intentional Christian parents — parents who aren't content to be carried away when the wind and waves of life's storms hit.  
Pathfinders know that (even if you wanted to!) you can't effectively raise your kids into young adults by pulling the covers over your head and hiding from all the crazy things in this world. Nope. You'll need to face the storms head on, and be proactive in order to prepare your kids for the challenges to come.
Pathfinder Parenting is an online community for parents who want to raise their kids to be ​in ​the world, but not ​of ​the world.
As a Pathfinder Parent, you'll…
1. Get Support
Be a part of a like-minded group of Christians who can pray for you and give you support in your journey.
2. Get Equipped
Continue to learn and grow as a parent from ongoing monthly trainings, resources, and live Q & As.
3. Be Inspired
Get practical, real-world solutions from other parents who have been through the same things you're facing
right now
3 easy-to-implement systems for screen time (1 of these 3 will be perfect for your family!) and how to avoid one of the biggest mistakes parents make when cutting down device time
10 common roadblocks that will keep you from finding media balance in your home.
The mindset shift that will get your kids away from the screens—with exactly zero nagging.
Where to find the best tools for filtering the content your kids can access.
Troubleshooting the hidden mentalities that will prevent you from developing a healthy family media culture
The most helpful free and premium resources for kickstarting new media habits in your home
7 keys

you need to

unlock a heart for service

in your kids (these strategies make it

easier

than you think)

How even the

busiest of families

can make an impact on their community without ever leaving their home—you'll get dozens of

practical ideas

for how your family can get started

now.

The one trick that gets even the most resistant teens excited and ready to serve!
The

hidden price

you and your family pay when anger rears its ugly head — and the 6 masks anger wears that disguise what's really going on

Why "anger management"

isn't

a long-term solution (hint: going a hundred miles in a circle doesn't mean you

go

anywhere!)

A

practical

3-part plan for uprooting anger you can use TODAY that

really

puts the focus back on God
The 7 ways discipline breaks down in your home—and how to overcome these common mistakes

How to prioritize

which problem areas

to focus on

first

with your kids (

because—let's face it—when you correct everything, you fix nothing!

)

A practical guide to planning your discipline and

actually sticking with it

. This handy cheat sheet (with helpful Bible verses) will support you in setting expectations, laying out consequences, and getting the whole family on board.
The critical truths your kids need to hear to make heart-changes.
Teaching your kids how to use a 4-step peace process to solve any struggle.
3 mindsets you need to get rid of today, to be free from the endless cycle of bickering.
5-step process for breaking the ice with your kids (that won't leave you feeling awkward or embarassed).
Why the wait-until-they-ask-about-it approach isn't always best, and the vital truths your kids need to hear while they're still young.
The 3 common misconceptions kids (and parents) have about same-sex attraction and what the Bible really says.
A practical guide for what to say and when—plus a detailed cheat sheet with all your talking points.
Teaching Responsibility
COMING SOON
As a Pathfinder Parent you'll have limited time access to Masterclasses we've created specifically for intentional parents. Currently available is Having the Talk: Biblical Sex-Ed Training for Parents ($47 value when purchased separately).
When You Join Pathfinder Parenting…
We're going all-in to build this community around the needs and desires of you — our members. That means when you join us at the ground level and bring your unique parenting questions, problems, insights, and experiences, you'll be helping create the supportive Christian parenting community you've always wished you had.
As part of this new community you'll receive…
Ongoing support and advice

from like-minded Christian parents in a private

facebook group

.

Access to a

growing library of resources and printable materials

.

Monthly focus topics

, so we can dig deeply into specific parenting topics and get you ready to face these challenges

yourself

.

Be a part of

live trainings

,

Q&As

, and

roundtable discussions

held every month (

Don't worry, they'll be recorded to watch later, too!

).
The cost for those who join our community is just $15/month. That includes unlimited access to everything in the community. …And when the price goes up for new members as we continue building value in this community, you'll be locked in at that rate for as long as you're a member!
See what a few Pathfinder Parents have to say…
My main concern in enrolling was committing to a monthly payment. Would it be worth it…
…or would it be like my weight watchers and gym membership– just donating to something I never use? Thankfully, I have been able to benefit from being a part of Pathfinder Parenting every month!
I appreciate that each of the trainings really dig into tough issues and look at them from a biblical perspective. I love that you can attend live to ask questions and get specific feedback on your biggest concerns, but also that we can access recordings later because sometimes life just doesn't allow for me to attend live.
Eliza
The training you offer as part of Pathfinder Parenting has all been super-practical.
And it's so convenient that I have continued access to the trainings so I can go back and watch or re-watch them at anytime.  But most of all, I love that you always bring everything back to the Bible.
Anna
I was concerned the community would be tailored just to married couples and as a single mom I'd feel excluded…
But I decided to sign up anyways because I felt lost. I needed more guidance in parenting my boys in a Biblically based way. I am so glad I did. I'm grateful for all you have offered, I don't feel so alone as a parent anymore!
Gina
Registration is currently closed, but you can join the waiting list to be the first to know when we open our doors.
What is the format of the trainings?
All formal training sessions will include a variety of pieces: downloadable/printable resources, articles, and live video seminars—with plenty of opportunities for interaction and Q&A. All video trainings will be recorded so you can listen to them later if you can't attend live.
You'll also have access to a private facebook group, exclusive for members of this community where our community can interact.
How much homework will I be doing?
What you get out of each topic will be somewhat based on the time you put into it. That said, not each and every topic we talk about may be your cup of tea, and that's okay.
But you can expect "homework" to consist of (1) a monthly full-length live video training on a selected topic (recorded if you can't attend live), (2) a monthly guest speaker, interview, or roundtable discussion (recorded if you can't attend live), (3) weekly, short conversation-provoking materials (articles and videos) for community discussion, and (4) 24/7 access to all online community conversations and feedback.
What happens next?
If you're excited to join us, sign up above to get on our waiting list. When we open registration again, you'll be the first to know!
If you decide the group isn't for you, you can simply unsubscribe at any time. No pressure. We want to make sure this is a fantastic experience for everyone involved.
I'm a Christian mom who was looking to improve my parenting skills and add more tools to my toolbox.
Pathfinder Parenting has offered great resources and information. Parenting is hard work. The more community you have around to help you, the better!
Rebecca
Navigating the waters of Christian parenting is tough…
Let's sail toward the destination together.